This interface from IK Multimedia allows any you to plug a guitar into any iPhone, iPod touch, iPad, Mac or (now) select Android devices.  It turns your phone into a headphone amp, complete with effects and amplifier emulation (using the included Amplitube software), or an effects processor that you can use in conjunction with a real amplifier, or as a studio unto itself where you can record professional quality guitar tracks. No matter what level of musician you are and what gear they already have, the ability to quickly plug into a phone or mobile apple device and capture ideas or record songs and tracks is amazing and welcome addition to your lifestyle.  Rock out on your couch with your buds or headphones on, as a practice tool or even on-stage or in the studio – every guitar player should have one of these and will be thankful for it.  It literally opens up worlds of possibility.  Buy it here in time for the holidays.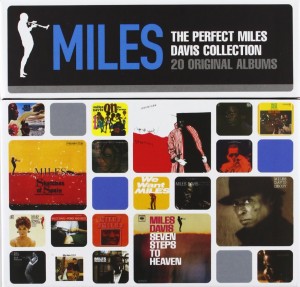 Containing over 20 original Miles Davis albums in mini LP replica sleeves, this boxed collection spans much of Miles Davis' career across the many jazz genres he performed and recorded in. Comprehensive without being exhaustive, there's plenty to explore here including the deep cuts without being overwhelmed by the majesty of his artistic mastery.  Many of these albums are hard to find – some no longer in print – so having the opportunity to grab these while you can will save you years of toil and expense. Miles birthed cool – and after that came these albums.  This really is an opportunity to get down the rabbit hole with Miles – but with a rope around your waist to keep you from being swallowed up. Few musicians have had the musical and cultural impact of Miles Davis and this collection – perhaps a perfect collection will help bring you into that awareness.  It can be purchased here and represents just an awesome value at almost any price.
There's something very very special about Field Notes – about holding a pen and being able to make small notations or notes as you go about your day. Maybe it's a lyric, or a thought or idea; maybe something you've observed or sketched, or a conversation overheard. Your life is worth documenting, and unlike a selfie Field Notes will never lie.  Traveling with one of these in your breast pocket or the back pocket of your jeans is easy – you should consider it essential.  They make an easy inexpensive gift (under $10 for a set) and will delight the receiver.  A good starter set is the mixed three-pack available here.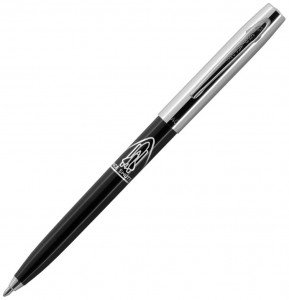 You need a Fisher Space Pen. What's a space pen? Basically it's a pen that works in zero gravity. Why is this important? Because it doesn't need to be held vertical for gravity to draw the ink downward to the tip to be able to write. What does owning one mean to you? It means that you can write immediately from any position, in any position, no matter how the pen has been stored. Basically it means it works when you need and want it to without fail. Plus it's called a "space pen". Who doesn't want something called a Space Pen?  I got one of these for a gift many years ago and it was one of those gifts that you never knew you needed but now can't live without. Fisher Space Pens are awesome. And for $10 they too meet the office Christmas gift guidelines and make great stocking stuffers for the family. Get it on Amazon here!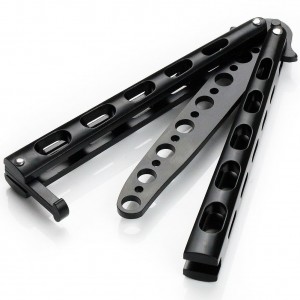 OK — so this is that point in your life where you decide: Are you going to be one of those cool parents you heard about growing up? You know the ones I'm talking about.  There was always some kid in school whose parents had bought him actual real working nun-chucks while the rest of us where basically forced into stealing our parent's kitchen brooms and hacking together some ridiculous home-made piece of garbage that was more likely to get us laughed off the playground than lauded. OK – OK — so I'm not suggesting you guy your kids Nun-Chucks. That's crazy talk. I'm not even suggesting you buy your kids this – I'm thinking that maybe you might want to buy this for you!  That's right. Butterfly knives (Balisongs) were as mythic as switch blades in my day (and probably equally as dangerou) so I know you never had one. But they were cool. And now – you can get a balisong without actually getting one – you get the  training tool instead.  Yup – you get the tool – you practice the moves – you be the office bad-ass!  You be the kid with the Nun-Chucks. It's your bloody turn because you're an adult now.  And if one day you catch your teen-aged son come home with an actual butterfly knife you can confiscate it – and as you do it you can lay down some of the sweetest balisong knife moves right in front of him. His jaw will drop and you will go from father to sansei with literally the flick of a knife.  He's take your NO as a final word on the matter and he'll have mad respect for you to boot. All because you bought this.  This one is good quality at a price that's easy to digest. Get it on Amazon here – get one for your office buddy Bob too. Trust me – you want this.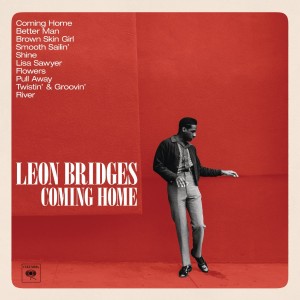 Retro-Soul done by a the new original artist Leon Bridges. This album cover alone should inspire you to not only get the album but get the vinyl.  With a style that is smooth and laid back, with a dress sense that is sharp and yet familiar and comforting, Leon is many things I'll never be but I'm glad at least of of us is. He brings a a healthy respect for the traditions of the genre with such a genteel delivery that you'll want to profess your love to your SO while drinking coffee on the outdoor patio of your local cafe on a crisp fall day. It also made me want to buy some nice skinny legged dress pants and shave my face clean. Music to sip espresso & whiskey to, Leon Bridges is a welcome breath of fresh air and his album is full of real performances and real instruments and suggests the promise of a great long career. Get it on vinyl here, MP3 here, or Get it on CD here